The teachers are almost headed for another task after the closure of schools on March 4th.They will be going to supervise the national examinations and later mark them in Nairobi as usual.
At the moment,they are making frantic efforts in ensuring that they complete the syllabus on time before the exams.
Yesterday,the teachers woke up to good news about the resumption of the talks about their new salaries.TSC had postponed all new CBAs after the decision made by SRC in July last year.
This demoralised the teachers who had inched closer to getting new salaries.Yesterday's Daily Nation established that the union Knut is pushing for 15-20% salary increment in the new CBA.This means that the teachers' payslips may greatly change.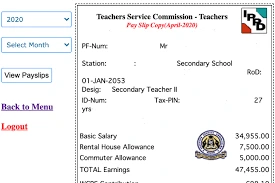 In the salary increments,tabulated amounts will see the least paid teachers in B5 earn between Ksh 21,756 to Ksh 28,717 for those not at the bar.For those at the bar in this category,they will earn between Ksh 27,195 to Ksh 35,895.
In the tabulations,C3 teachers will greatly benefit with over ksh 13,000 as increments for the lowest earners while those at the bar will get over ksh 17,000 within the incremental period.The tabulated table is below as reported by Teachers Arena in case TSC may give it a node.