While continuing enrolled in their existing elementary schools, students in Grade Six may continue on to Grade Seven and Grade Eight. This plan could lessen the transitional difficulties the government encounters as well as parents' concerns regarding the age of their children. Parents have expressed concern that sixth-graders were not ready to transition to secondary education.
The Presidential Working Party on Education Reforms has reportedly released fresh suggestions, according to the Standard. It turns out that there may be room for more changes to the current CBC system.
further.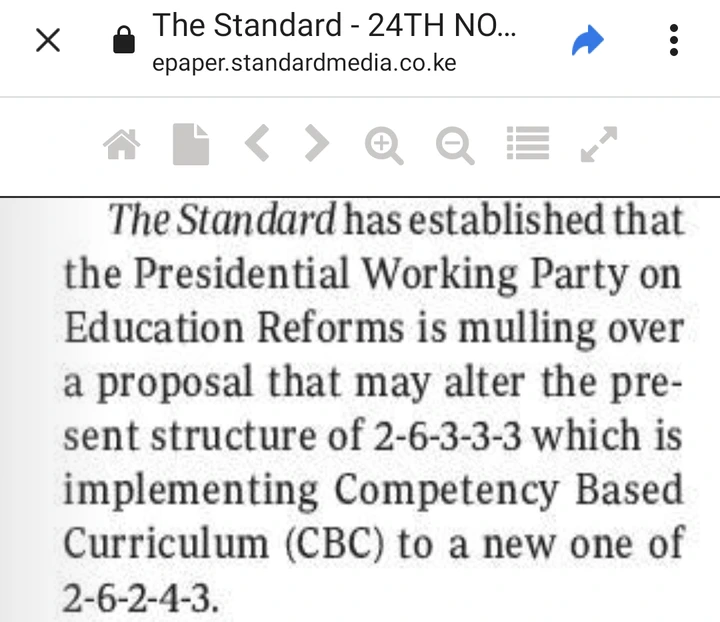 It becomes clear that the purpose of this suggestion is to fill in the gaps regarding how the current 8-4-4 students may leave the system first and then make room for the incoming class of Competency Based Curriculum students.
A local newspaper was informed by insiders in the Presidential Working Party on Education Reforms task force that current Class 7 students under the age of 8-4-4 will take the KCPE next year and transition to Form 1 before the first Grade 6 students enter secondary schools.